Women trends are ever-changing. We are generally exploited by the choices which change every season. Most of the time women end up hoarding clothes that they may never use after one season. Think about it do you really need wrap dresses or jumpsuits just because it looks awesome on some celebrity. Instead of hoarding stuff, you need to look at fashion as an investment.  Certain timeless pieces may never go out of fashion. These wardrobe must-haves are the basic pieces you need to create an awesome and classic wardrobe.
We asked our stylists, designers, and fashion experts to create a brief list of outfits that should be a part of every women's collection. The outfits that you will find here are defined as the staples of a women's wardrobe. So, when next time you go shopping, make sure you don't just indulge in impulsive purchases. Instead, invest in these staples.
10 must-have outfits for your wardrobe
White T-shirt:
There is something elegantly fashionable about simple white T-shirts. We can't think of any other outfit to be easier or breezier than white T-shirts. The best white T-shirts are versatile, which you can wear anytime and anywhere. There are infinite ways to wear a white T-shirt and every stylist simply loves to experiment with them. Whether you pair it with a pair of cool jeans or tuck it into a shirt with a black blazer, one thing is sure: you'll rock! However, there are plenty of options out there the moment you mention a white T-shirt. You are spoiled by choices when it comes to white T-shirts from type of necks to type of material to heavily knitted to see-throughs. Choose the one which works best for you.
Here are a few ways you can style up to your white T-shirts.
Pair it up with any kind of denim like jeans, shorts, or capris. Top it up with a pair of cool shades, canvas shoes, and hippie headband.
Wear your white T-shirt with a blazer or cardigan. Go for skinny jeans and ballet flats and create a classy look.
Go for a chic look by pairing your white T-shirt with a skirt of your choice. A white t-shirt usually goes with all kinds of skirts, but they look best with wraparounds and pencil skirts.
A pair of jeans:
 The perfect outfit that you can wear from day to night and still remain comfortable. A pair of well-fitted denim is just like a second skin on you and it goes with all kinds of looks. Whether you love a skinny one or a straight cut, they all look flattering but go for classic washed ones. Jeans are simply timeless and ageless and cherished by all the clothing brands.
Jeans have come a long way from work uniforms for workers to high fashion items. Most of its credit goes to Calvin Klein, who made a slim-fitting pair of jeans a high fashion commodity. From Patty Hansen to Brooke Shields to Kendell Jenner all have endorsed CK jeans. However, we don't recommend you to only go for CK denim. There are numerous brands for you to explore and various price ranges. Do understand that a pair of good jeans is the staple of your wardrobe and a good investment. Expensive jeans from a good brand promise durability, long life, and a good fit.
Here are a few ways you can style up to your jeans.
Wear your jeans with black pumps and a white shirt for a classic and sophisticated look.
Jeans also look fantastic with a black blazer and bright colored scarf.
A long robe coat over your skinny jeans would look ultra-sleek.
Leather jacket:
 Quality leather jackets are one of the smartest investments, which can glam up any bland outfit. It makes you look complete badass and trust us, you'll not regret buying it. However, a quest for a good leather jacket is not less than an adventure. A perfectly fitted leather jacket that suits your body type is hard to find. So, take the help of your girl squad to help you find the perfect leather jacket. Our stylists recommend that you be ready to splurge a bit. The longevity and durability will eventually make up for the price tag. Shoot for longevity instead of trendiness as leather jackets are timeless. Take proper care of it and it remains the same for decades.
Here are a few ways you can use your leather jackets to glam up your outfits.
Throw it with a white t-shirt and jeans and it will give you an instant style boost.
You can pair your leather jackets with a slimming maxi or with a pencil skirt.
A leather jacket and body-hugging coated jeans look like a pair made in heaven. Add a long flowy scarf to it which will add warmth and fashion.
Black Blazer:
 Black just like white can never go wrong when it comes to fashion. Black gives clothes versatility and class. Thus, a black blazer is a truly ageless piece that you can wear in infinite ways. A figure-flattering black blazer is a must-have staple in every women's collection. They are great for those business meetings and those wintery evening outs. To ensure that your blazer sail through all season goes for lean tailored fits. Also, make sure that the sleeves hit right at your wrist. The front of the jackets should be fitted properly and must not pull out around your chest when you sit.  Avoid the one which has lots of sequin works and flashy details. Always go for simple, elegant and classy ones.
Here are a few trendiest ways in which you can style it.
One of the most favorite ways to wear a black blazer is with skinny jeans and super high stilettos. A simple white shirt underneath makes you ready for business dinners, whereas a sequinned blouse can give you a super-hot club look.
Wear a cool graphic T-shirt underneath your black blazer and team it up with casual shoes like converse or sneakers.
A body-hugging black blazer over a cocktail dress gives you a boss lady feel.
A Trusty blouse:
 Can you ever go wrong with a blouse? The answer is no, you can't. It's a staple that can effortlessly be styled for both work and happy hours. When it comes to the blouse you are spoiled for choices. However, there is this one blouse that a woman needs at times of confusion. A blouse that miraculously saves us when we are confused about what to wear. We wear this blouse time and again no matter how many outfits are hanging in our wardrobe.
No style advice for this one as this is your favorite blouse and you know how to style it up.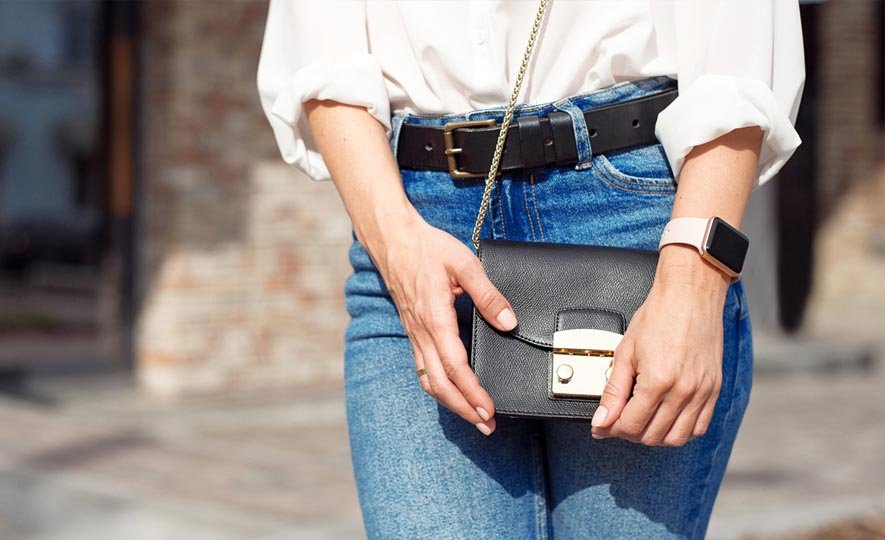 Crisp white shirt:
 A crispy white shirt is a must-have for all the power professionals. This is another item where you can't go cheap if you want them to hold shape and transparency after several washes. A white shirt simply oozes elegance and professionalism. With a bit of creativity, you can wear your shirt for more than professional purposes.
Here are some style tips which make your white shirt versatile than you can imagine.
Pair your white shirt with a pencil skirt, khaki pants, black formal pants, and it gives you that ultimate work attire look.
Pair them up with a long box pleated skirt with some vibrant colors. Voila! It gives a cool and breezy look.
Wear it on your LBD and create that shirt and skirt look team it with a necklace and high heels.
Create a fast and casual look and pair it up with blue jeans or denim shorts and converse.
Basic Cardigan:
 There is something elegant about those grandpa cardigans which can't be described in words. We love cardigans because they can never go out of fashion and can be styled in any way you want. When it comes to cardigans, we suggest have several of them. Try different styles, cuts, and fabrics.
Here are a few ideas about how to wear them for all seasons.
Forget your jackets wear an oversized cardigan with a simple T-shirt and denim for a relaxed look.
Wear it as a top with a long-pleated skirt and a statement belt. Make sure to show off your clavicles.
Style a slim-fitted cardigan with a high-waisted loose fitted denim and kitten heels. Make a new statement this spring.
The little black dress:
 It's not a must-have staple but a must-must-have one. Were we assertive enough? This one doesn't need any explanation. LBD is the timeless classic and goes beyond age, color and body type. Look for the classic high neckline, knee-length, sleeveless ones. This will offer you maximum versatility and will work from day to night. Choose the one which flatters your body type. The important thing here is THE FIT.
Here are a few ways you can wear your LBD.
LBD paired with a short cardigan and pearls instantly gives you a Jackie O look and its timeless.
Accessorize it with blazers, scarves, and belts. All look good with LBD
A perfect summer dress
 Well, this is something you can have more than one. A good summer dress can brighten up any dull day. It not only makes you look easy-breezy but soothes the eyes of all who look at you. Every fashion girl needs a casual summery dress which can make her look cute instantly on a hot summer day. Moreover, there are plenty of options for you to explore. From an elegant lacy dress to cool little white dress all look chic.
Here are a few ways where you can wear your summer dress all year round.
Warm-up your summer dress with a denim jacket and long cut boots.
Layer it with a turtleneck underneath with cool-looking casual shoes.
Add a blouse or a shirt over it and make it a flowy skirt.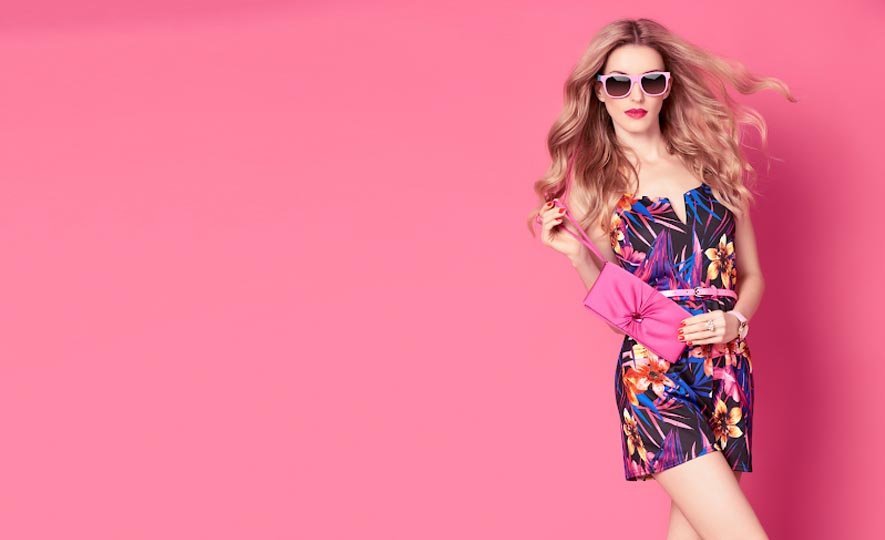 A long trench coat 
This is another outfit whose versatility makes it a definite must-have staple for your wardrobe. It can be paired with just anything and makes it a perfect fall-spring transition piece. While shopping for a trench coat look for the one which is cut more conservatively and hit below your knee.
Here are some stylish ways to wear your trench coat.
Paired with a shirt and skinny formal pants gives it an office-appropriate look.
When worn over LBD, pumps and a simple ponytail, it gives you a perfect dinner date look.
Trench coat over a white shirt and denim shorts gives you the perfect spring look.
More style guidelines
Do you have all of these? Or some of these? Whatever it maybe you can add these to your closet over the years. These staples can play the supporting role and make your star outfits shine more. We consider these outfits are the building blocks pieces that build your collection and create a more wholesome wardrobe. Don't hesitate to invest in these staples. With a little love and care, they will be a part of your wardrobe for years.